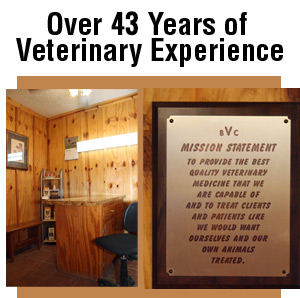 Animal Care Services
For over 43 years, the pet lovers, ranch workers and farm owners of the greater Slaton area have trusted us to provide compassionate, effective and reliable care for animals large and small. No matter what kind of animal you bring in to see us, you can expect to experience a welcoming, focused environment from the moment you walk in until the moment you leave. Here is a look at the different services we offer for small and large animal care at our veterinary clinic in Slaton, TX.
Brillhart Veterinary Clinic provides a wide range of services related to small animal care. Dogs, cats, hamsters, gerbils and many other small pets are always welcome in our clinic. We know how important a pet can be for an owner, or even to an entire family, and we always do our best to provide compassionate care in a relaxed, hopeful setting. You and your small pet's comfort are always are primary priority. Our small animal care services include the following:
Medicine
Ultrasounds
Orthopedic surgery
Dentistry
Boarding
Grooming
We also offer our services in caring for larger animals, including horses, cattle, swine, goats and sheep. From sonograms to dentistry, our complete large animal care services are meant to keep your large animals healthy and happy. Keep your herd healthy with routine checkups and preventative care from Brillhart Veterinary Clinic. Call today and we'll even come to you. Our large animal care is especially focused on preventative care, as diseases can easily spread quickly throughout a farm or ranch. Here's a complete list of our large animal care services.
If you are looking into veterinary clinics in Slaton, TX, we hope you will consider trusting Brillart Veterinary Clinic with your large or small animals. Get in touch by calling us at 806-828-4175, or by visiting our Contact Us page.